Why Have Your Tree Removed Professionally?
Tree removal is a potentially dangerous project. While cutting down a tree you can potentially cause injury to yourself, your property, your neighbors and their property if the tree falls in a none dedicated or vacated area. Great Outdoors Tree Removal service are professionals that are take precautions to make sure that your property and those who surround you are safe.Great Outdoors Lawn and Landscaping is your complete tree removal company from the root and up in Omaha, Council Bluffs, and surrounding areas. We are fully insured, fully licensed and provide free estimates for your tree removal & tree pruning.
Reasons you might have a Tree Removed:
Tree is Dead
Potential Hazards
Not a fan of the tree that came on your property
Looking to replace the tree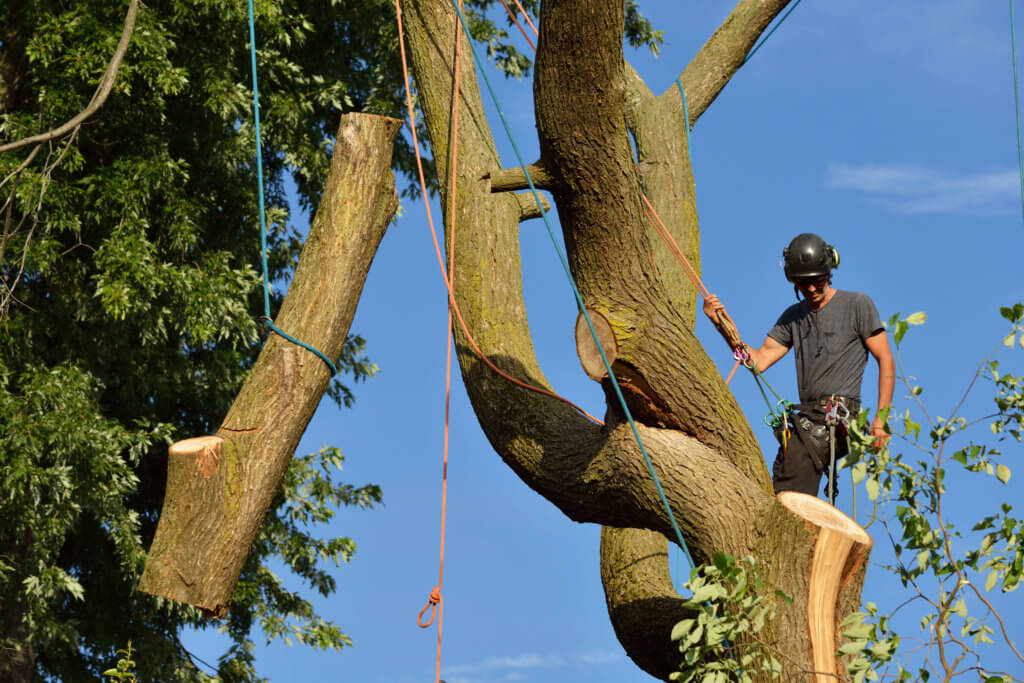 Stump Removal
A stump removal can be a strenuous job to take on. Most stumps need to be dug up ensure that you get the roots from the ground and then pulled fully out of the ground. Without the proper equipment this can be a major pain. Great Outdoors Lawn and Landscaping has the necessary equipment and knowledge to remove any stump from your property.