What are Water Features?
Tranquil, calming, beautiful are all adjectives used to describe well-constructed and well-maintained water features. A lot of people see "water features" and think grand concrete and marble fountains. Where they aren't wrong to think this is just a single style of beautiful water features that can provide the soothing voice of passing water throughout your yard.
Why Add Water Features?
Water Features are very calming and relaxing, relatively little maintenance, and are very peaceful and pleasant to add around a patio or outdoor area. We use high quality felt and pond liner. During your estimate, we will explain the process and steps of starting and completing your patio with a one-of-a-kind water feature.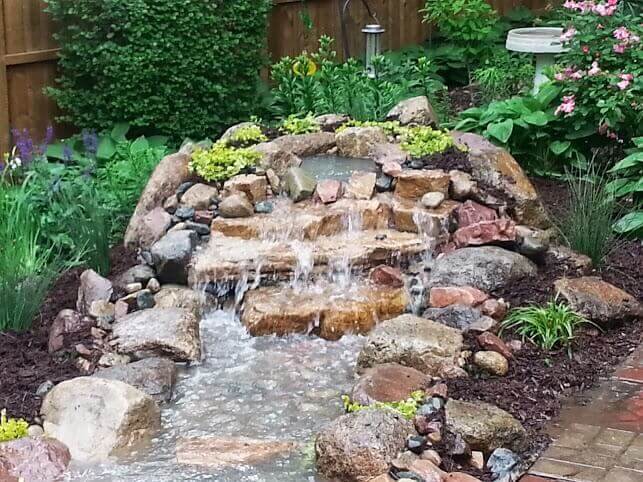 Types of Water Features We Offer
Ponds
Coy Ponds
Swim Ponds
Waterfalls
Streams
Bubblers
Our Water Features