What Are Paver Patios?
Pavers are a popular choice for backyard patios. They provide a beautiful, custom paving solution that installs quickly and is ready for use as soon as the project is complete. Pavers allow for a lot of design creativity and can be used on small or large patios. Patio pavers are made of concrete, brick or stone. They come in a variety of shapes and colors. However, the real draw of pavers is that they can be laid in striking patterns.
Why a Paver Patio from Great Outdoors Lawn and Landscaping?
The Paver Patios we do consists of pavers from several local suppliers. We will provide examples that vary in price and design. It is important to have a solid foundation for pavers and to ensure this we do install a Geotextile Fabric under all of our paver patios, which serves as a barrier between the dirt and crushed aggregate. This is important to prevent settling issues over time. We install a 6 inch crushed aggregate base under the patio along with ¾ of an inch of sand for leveling purposes. We use HP Nextgel Jointing Sand to lock in your patio. During an estimate, we will explain the process and steps of starting and completing your patio and why some paver patios shift and what we do to prevent this from occurring. We always mark out the boundaries and area of the patio with the homeowner, prior to excavation.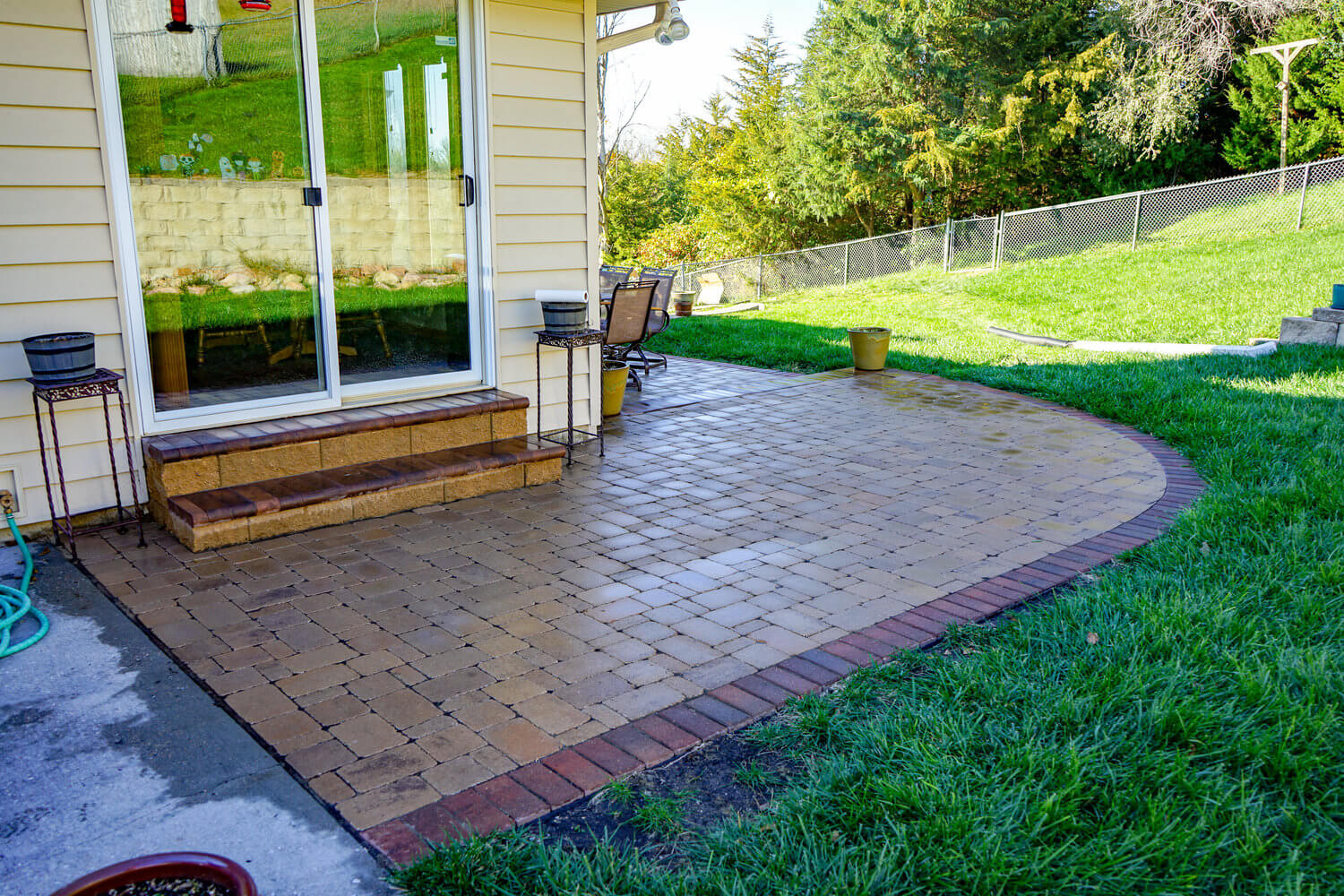 Common Types of Paver Patios
Concrete Pavers
Stamped Concrete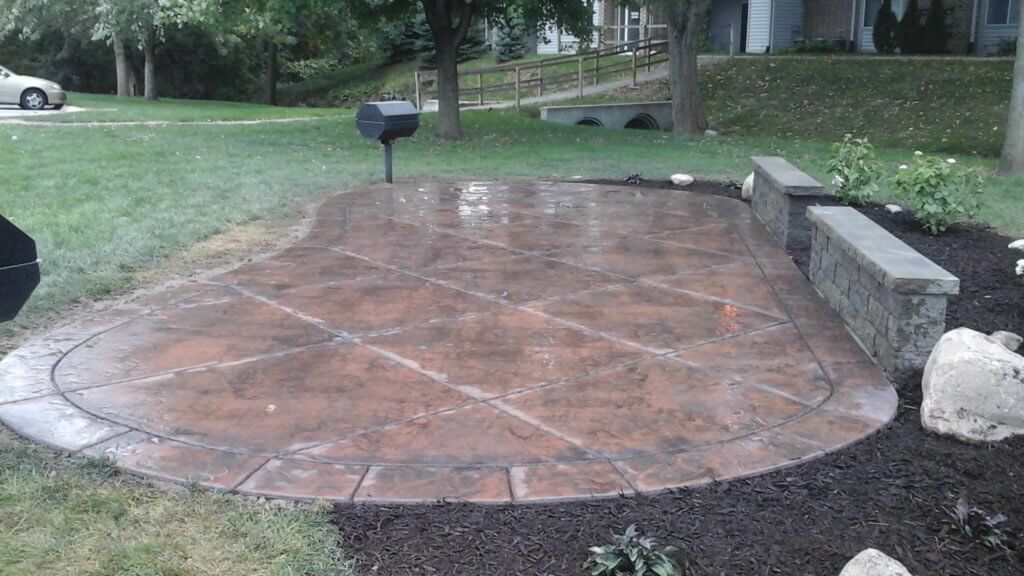 Brick Pavers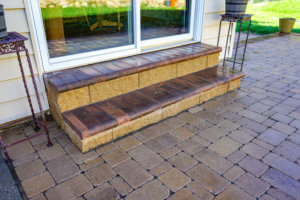 Flagstone
Our Paver/Flagstone Patios